Welcome to Pete's Web Site
|
home








Outdoor Therapeutic Consultants (O.T.C.)


What is OTC?
Outdoor Therapeutic Consultants (OTC) is an organization designed to provide life
enhancing experiences for people of all abilities. OTC uses the outdoors as the therapeutic medium to promote positive change for its program participants. OTC's clinical staff are able to facilitate positive change in their clients by using prescribed outdoor therapeutic recreational activities that are tailored to each individual's needs. OTC believes that one environment where an individual can confront their true self - free of any manufactured or societal barriers - is in the outdoors; which is an inherently therapeutic setting.
OTC was founded in the Fall of 2002 by Peter Klebes, MS, CTRS.
(Click here to read about Pete's qualifications)
In addition, OTC contracts with other certified therapists to provide services to its clients. When necessary, OTC also contracts out guiding services to professional outdoor guides in its service areas.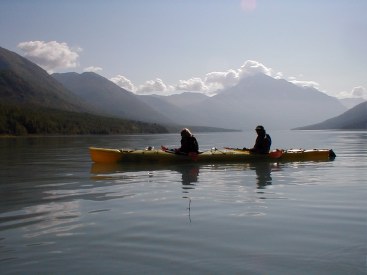 What do they do?
All of OTC's therapy is provided in public and private outdoor lands and natural areas. In a sense, the outdoors is OTC's office. Clients either meet OTC's therapists at specified outdoor venues or are transported there by OTC's program vehicles. In addition to private clients, OTC contracts out with various hospitals and public and private social service agencies in the local area to provide outdoor therapeutic services.
OTC's service programs consist of daily and extended day activities. OTC works with clients in both a one-on-one and small group setting. When working with clients OTC uses many different outdoor therapeutic activities. Some of these activities include the following: backpacking, canoeing, skiing, camping, hiking, rock climbing, biking, and service projects. The age range for OTC's program participants is age 5 and up. Program participants include people diagnosed with mental retardation, ADD/ADHD, autism, anxiety disorders, multiple personality disorder, depression, schizophrenia and other psychiatric and developmental disorders. In addition, some participants also have one or more physical disabilities. Participants commonly have deficits in social skills, self-esteem, cognitive functioning, orientation to reality, mood swings, and feelings of worthlessness. Often, participants lack appropriate leisure skills and leisure attitudes. Through participation in OTC's programs, participants are given the opportunity to develop healthy leisure attitudes and a positive sense of self.
What's the big deal about leisure?
Leisure is vital for overall health, wellness, and positive sense of self. Leisure benefits can be separated into the following functional groups: psychological, physical, and social. Psychologically, leisure participation improves on a participant's ability to explore themselves and develop a positive self-identity. Leisure helps a participant learn how to make choices and take responsibility for those choices. In addition, coping skills for stress, depression, and anxiety are learned. Leisure is a key factor in overall psychological health and well-being.
Physically, leisure has the following benefits: reduction of health problems, improved physical stamina, and improved life satisfaction in relation to overall physical health. In addition, leisure and learning how to develop positive lifestyle choices helps to ameliorate previously detrimental choices such as smoking or over-eating. Socially, leisure develops social interaction skills, social support networks, positive interpersonal and family relationships and interaction with and acceptance of people with and without disabilities.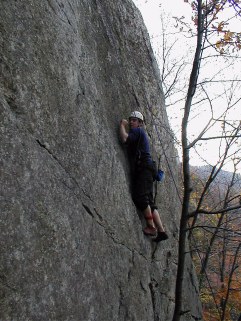 Just what is Therapeutic Recreation?
In general, therapeutic recreation (TR) uses treatment, education, and recreation services to help people with illnesses, disabilities, and other conditions develop and use their leisure in ways that enhance their health, functional abilities, independence, and quality of life. At OTC, TR is used with all of the above in mind.
Does OTC provide Therapeutic Recreation?
Yes! OTC's mission is to provide outdoor therapeutic recreation programs and activities that focus on improving physical, cognitive, and mental functioning; improving and developing healthy leisure attitudes and choices; and enhancing overall sense of self. Through the use of specific outdoor adventure activities, OTC develops and implements individual treatment plans for each client; in conjunction and in partnership with the client's existing treatment providers, families, and treatment teams. OTC serves a wide variety of clients and is able to provide effective Therapeutic Recreation services for each client through its use of a wide variety of outdoor activities and partnerships with highly trained and knowledgeable professional outdoor therapeutic consultants.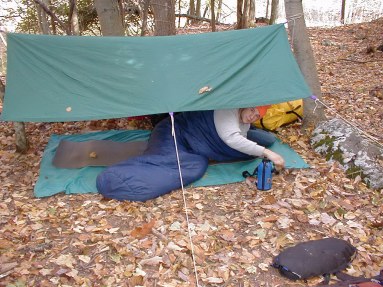 Sounds great, how do I get started?
That's the easy part. Just call Pete at (907)952-2522 to set up an initial consultation.